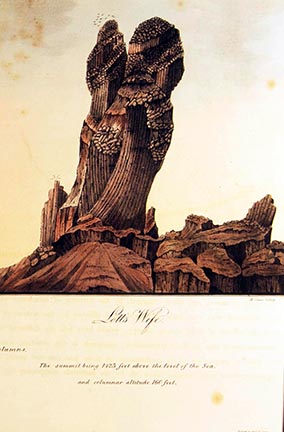 Collection
Citation
Robert F. Seale. "The Geognosy of the Island St. Helena." University of Delaware, Special Collections. Accessed 1 April 2023.
https://exhibitions.lib.udel.edu/animalvegetablemineral/exhibition-item/the-geognosy-of-the-island-st-helena/
Title
The Geognosy of the Island St. Helena
Subject
Geology -- Saint Helena. Saint Helena -- Description and travel. Geology.
Description
Seale, Robert F. The Geognosy of the Island St. Helena: Illustrated in a Series of Views, Plans and Sections; Accompanied with Explanatory Remarks and Observations. London: Ackermann and Co., 1834
Creator
Robert F. Seale
Source
University of Delaware, Special Collections
Publisher
Ackermann and Co.
Date
1834
Contributor
T. Murray, C. Small, A. Johnston
Language
English
Type
text Close