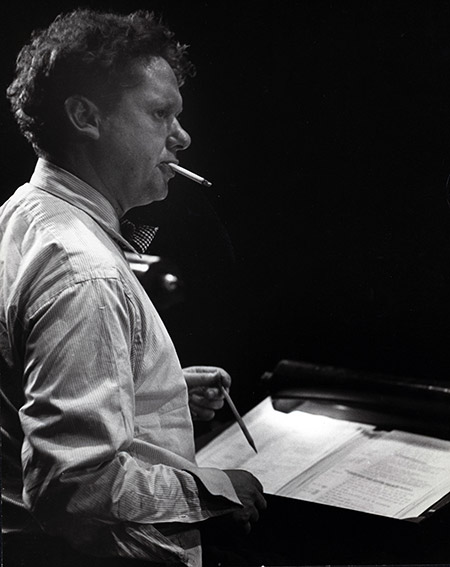 Collection
Citation
McKenna, Rosalie Thorne.. "Photograph of Dylan Thomas directing a rehearsal of "Under Milk Wood" at the 92nd St. YM-YWHA Poetry Center." MSS 103 John Malcolm Brinnin papers, Special Collections, University of Delaware Library. Accessed 4 October 2023.
https://exhibitions.lib.udel.edu/dylan-thomas/exhibition-item/photograph-of-dylan-thomas-directing-a-rehearsal-of-under-milk-wood-at-the-92nd-st-ym-ywha-poetry-center/
Title
Photograph of Dylan Thomas directing a rehearsal of "Under Milk Wood" at the 92nd St. YM-YWHA Poetry Center
Subject
Thomas, Dylan, 1914-1953.
Description
Photograph of Dylan Thomas directing a rehearsal of "Under Milk Wood" at the 92nd St. YM-YWHA Poetry Center in May 1953. Photograph by Rollie McKenna.
Creator
McKenna, Rosalie Thorne.
Source
MSS 103 John Malcolm Brinnin papers, Special Collections, University of Delaware Library
Date
May 1953.
Contributor
Thomas, Dylan, 1914-1953.
Rights
The Rosalie Thorne McKenna Foundation, Center for Creative Photography, The University of Arizona Foundation.
Type
Still Image
Format
Photograph Close