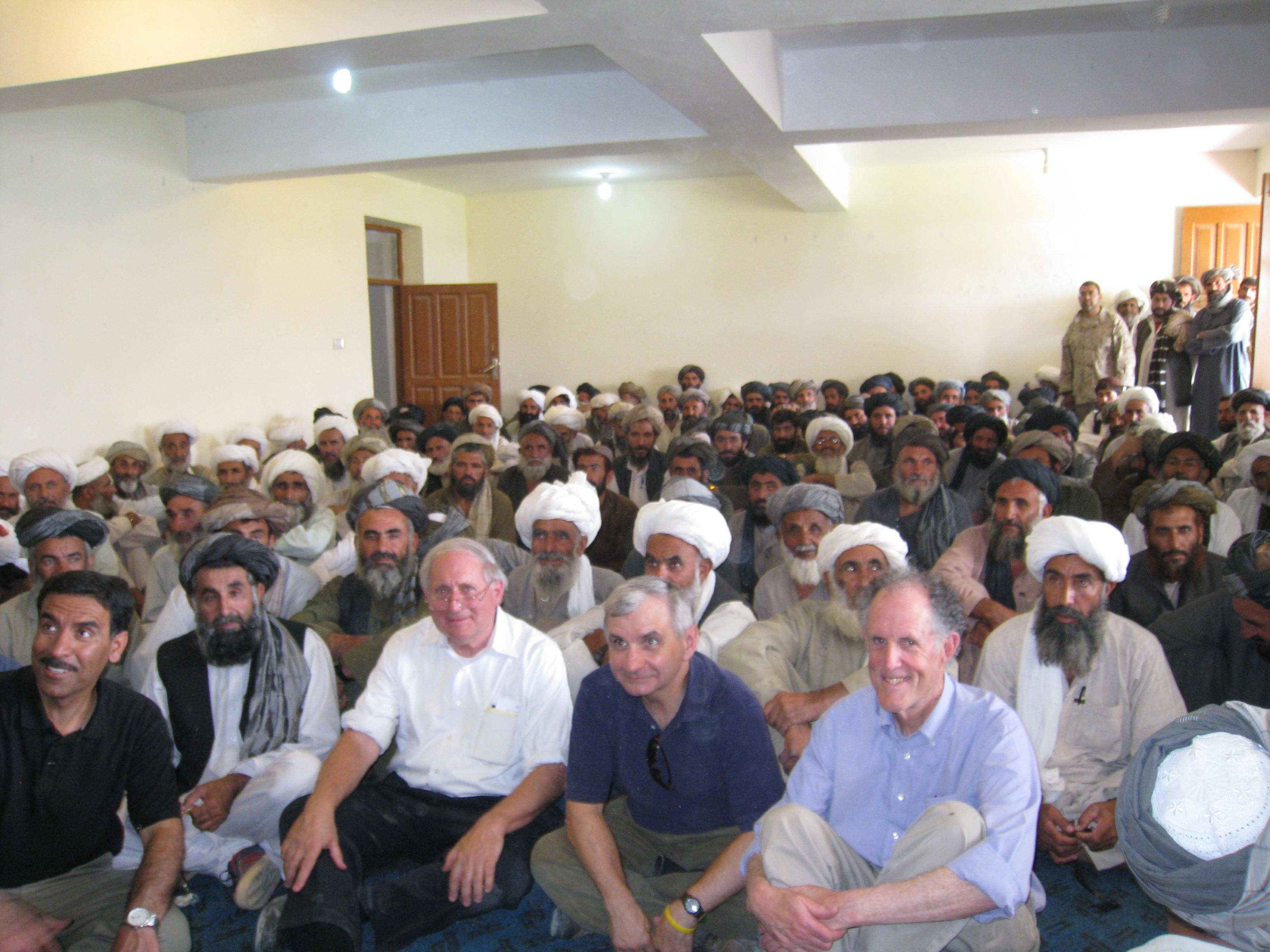 Collection
Edward E. "Ted" Kaufman Papers
Citation
Senate office staff member. "Photograph of a shura in Afghanistan, 2009 August-September." Ted Kaufman papers, Special Collections, University of Delaware Library.. Accessed 21 September 2023.
https://exhibitions.lib.udel.edu/kaufman/exhibition-item/photograph-of-a-shura-in-afghanistan-2009-august-september/
Title
Photograph of a shura in Afghanistan, 2009 August-September
Subject
United States--Foreign relations.
Description
Senate office staff member, Photograph of a shura in Afghanistan, 2009 August-September. Left to right: Senators Carl Levin (D-MI), Jack Reed (D-RI), and Ted Kaufman (D-DE) with tribal elders at a shura in Garmsir District in the Helmand Province, Afghanistan.
Creator
Senate office staff member
Source
Ted Kaufman papers, Special Collections, University of Delaware Library.
Publisher
University of Delaware Library
Date
2009 August
Format
jpeg
Language
English
Type
Still Image
Identifier
MSS 0660/II_Legislative/Senate_Foreign_Relations_Committee/2009_08_CODEL_Levin_Iraq__Afgh__Pak/IraqAfghanPak_sept_2009/20090901codel_iraq_afghanistan_pakistan035.JPG
Coverage
Afghanistan Close