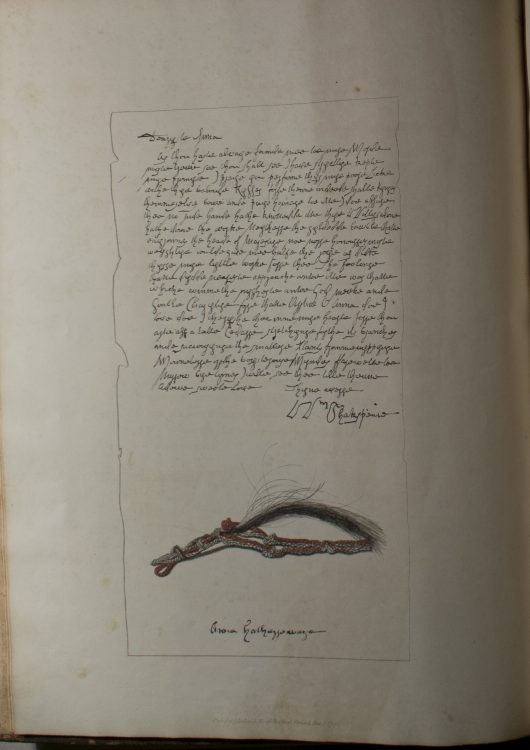 Collection
Citation
"Miscellaneous Papers and Legal Instruments Under the Hand and Seal of William Shakespeare." Special Collections, University of Delaware Library. Accessed 9 December 2023.
https://exhibitions.lib.udel.edu/things-arent-what-they-seem/exhibition-item/miscellaneous-papers-and-legal-instruments-under-the-hand-and-seal-of-william-shakespeare/
Title
Miscellaneous Papers and Legal Instruments Under the Hand and Seal of William Shakespeare
Description
Miscellaneous Papers and Legal Instruments Under the Hand and Seal of William Shakespeare: Including the Tragedy of King Lear, and a Small Fragment of Hamlet, from the Original Mss. in the Possession of Samuel Ireland, of Norfolk Street. London: Printed by Cooper and Graham […] Published by Mr. Egerton, Messrs. White, Messrs. Leigh and Sotheby, Mr. Robson and Mr. Faulder, and Mr. Sael, 1796.
Source
Special Collections, University of Delaware Library
Publisher
Egerton, White, Leigh, and Sotheby, et. al.
Date
1796
Contributor
Alexander Johnston
Type
Text Close