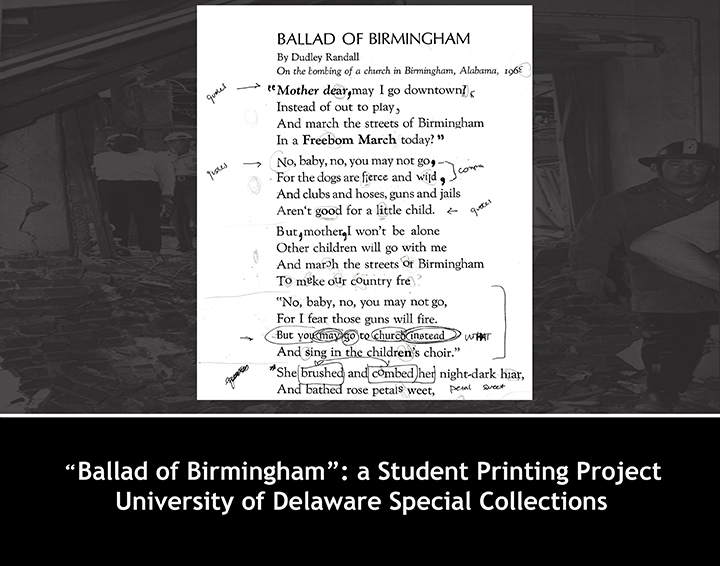 During the Spring 2016 semester students in Professor Martha Carothers' class Typography II created a broadside inspired by the one with which poet/publisher Dudley Randall launched Broadside Press, a major publisher of African American poets during the nineteen sixties and seventies.
Broadside Press's inaugural offering featured Randall's poem "Ballad of Birmingham," written soon after the 1963 bombing of an African American church in Birmingham, Alabama. That act of racial terror left four young girls dead. Dudley's moving poem evokes the events leading up to the girls' death.
Curtis Small, Jr., Curator.