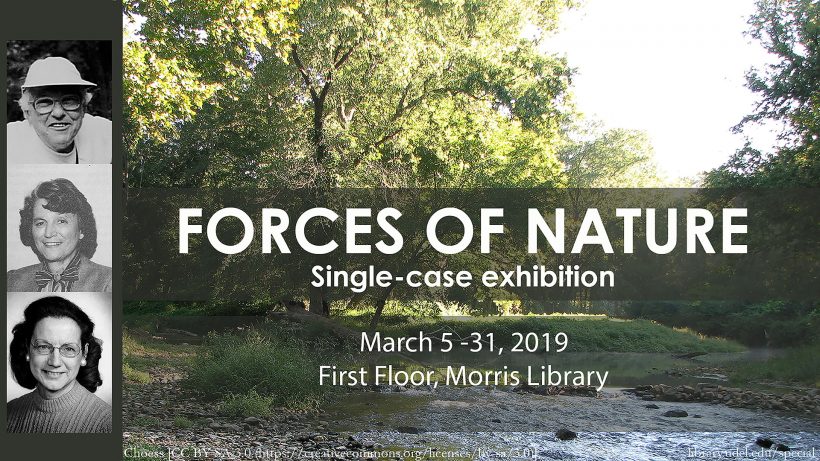 In honor of Women's History Month, this single-case exhibition will celebrate three amazing, strong women—Dorothy P. Miller, Gwynne P. Smith and June D. MacArtor—who, through civic engagement, legislative careers and scientific research, went above and beyond to protect the environment and improve the quality of life in Delaware.
There's no need to look far and wide for influential women in the environmental movement, because three of them are linked to our community, and their stories live on in the archives. Dorothy Miller, Gwynne Smith and June MacArtor have promoted the growth of the national environmental movement by fighting issues that began in our own backyard. 
For many of us, it's hard to imagine how much harder things were for women in the 1950's and 1960's. The narratives in these collections are full of instances where Miller, Smith, or MacArtor found themselves to be the only woman on a board or in a meeting or class. Nevertheless, they persisted. This exhibition weaves together the narratives of persistence, intelligence, and responsibility these women, and their communities, showed in the face of ecological challenges.
Credits
Curated by: Anna Nuzzolese