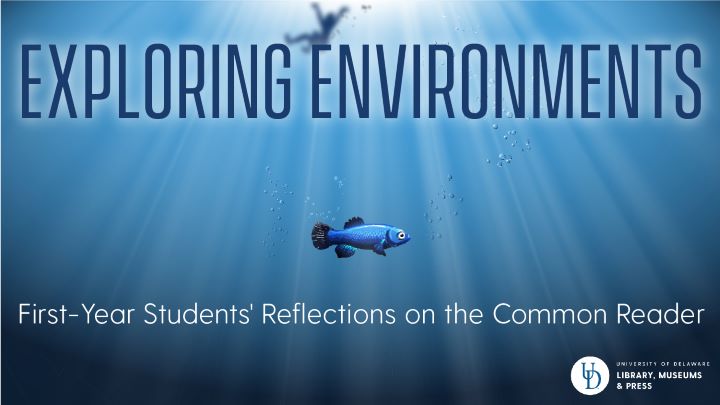 This exhibition showcases artwork and writing by UD students in response to the Fall 2021 First Year Common Reader, Under a White Sky: The Nature of the Future, by Elizabeth Kolbert. Through varied formats including photographs, drawings, memes, and poems, students engage with topics discussed in the book. They mourn the impacts of climate change on our local environment and the planet as a whole, conduct research to explore possible solutions, and admire the work of activists who are increasing awareness and pushing for change.
Students created these digital reflections after completing Exploring Environments: A Self-Guided Library and Museums Experience. Their work is informed by interactions with primary sources, artwork, and films related to Under a White Sky, as well as their experience using library resources for research on an issue of their choice. When students submitted their work, they elected to have it included in this exhibition and chose whether to have the work attributed with their full name, first name only, or anonymously.
Credits
This exhibition was curated by Yuqiao Cao and Lauren Wallis. Design assistance was provided by Dustin Frohlich and Kris Raser.