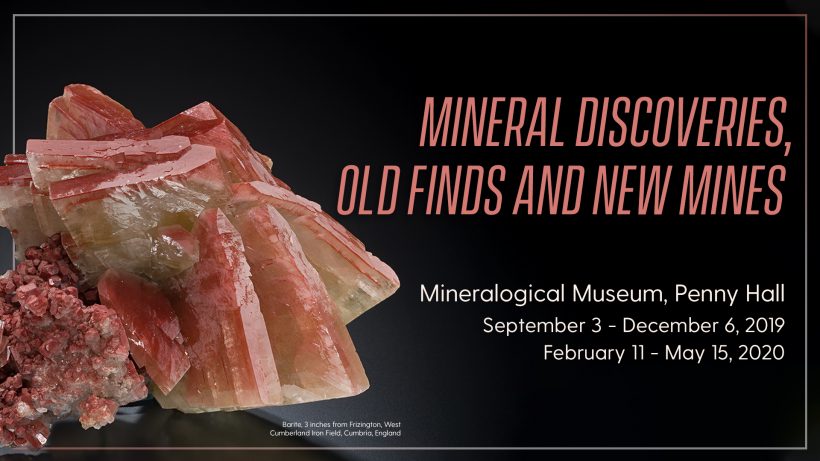 Most minerals are millions of years old, and the discovery of minerals by early man goes back thousands of years. Although minerals were collected in Europe as aesthetic objects in the 1500s, they were often part of a larger natural history collection of plants, fossils and animal curiosities. Early mining of precious metals in Germany provided a source of beautiful specimens and Europeans from a wide range of backgrounds became mineral collectors.
The University of Delaware is fortunate to have as its foundation the Irénée du Pont collection, rich in historic specimens, especially reflecting the early mining of gem crystals in the United States and major finds from Europe. Seventy-five percent of the collection has been added since the original gift in 1964 and represents mineral discoveries worldwide spanning nearly three hundred years.
In addition to the Permanent Collection, a special year-long exhibition of recently discovered minerals from China, on loan from James Zigras, is displayed. With the ongoing industrialization in China and the use of modern mining techniques, more minerals are being preserved. Specimens mined in China were not available on the market until the 1990s and even then were often badly damaged. In recent years, the number, variety and quality of specimens has increased, and China is now a premier source of fine mineral specimens.
The exhibition will be on view for the fall 2019 and spring 2020 semesters. It will be closed during the University of Delaware's winter break.