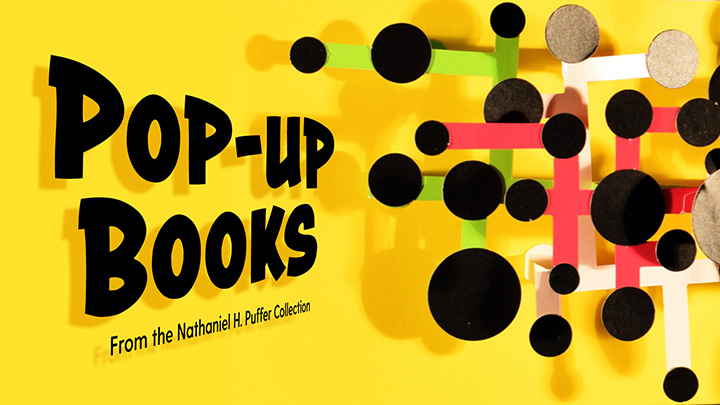 Nathaniel (Nat) H. Puffer served as a librarian at the University of Delaware from 1964 until his retirement in 1992. For most of this period, Nat was involved with building the Library's collections, including Special Collections. Over the years, Nat acquired some of the Library's most important collections of rare books and manuscripts. Following his retirement, Nat became an antiquarian bookseller. His firm, The Book Room, was based in Newark, Delaware and specialized in 19th and 20th century American history, culture and life. His sub-specialties included sports, trade catalogs, cookery, games, household arts, Delawareana and paper ephemera. Nat was also a collector and when he retired from bookselling, he very generously donated his personal collection as well as the remaining stock of the Book Room to the University of Delaware Library, where it is gradually being cataloged as the Nathaniel H. Puffer Collection.

One of Nat's personal collecting interests was pop-up and moveable books. The pop-up book is essentially a book with paper elements within the pages that may be manipulated by the reader. Pop-up books include text, illustrations, and folded, glued, or pull-tab elements that move within the pages of the story. Pop-up books are also called moveable books and include sub-genres such as transformations, tunnel books, volvelles and Harlequinades, which are also called turn-up books. During the course of his collecting career, Nat assembled a collection of over four hundred pop-up books which are now housed in the Library's Special Collections. This exhibition is drawn entirely from the Nathaniel H. Puffer Collection. The exhibition was curated by Timothy Murray and will remain on view in the first floor exhibition area of the Morris Library through June 3, 2022.
Credits
Exhibition curated by Tim Murray. Image and design assistance from Valerie Stenner, Jaynell Keely, Kris Raser, and Dustin Frohlich.