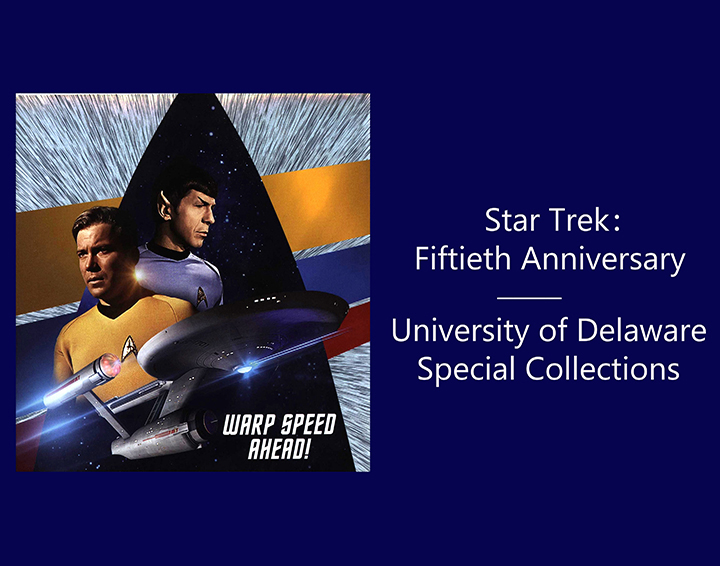 The original Star Trek television series was produced for only three seasons, between 1966 and 1969. However, the show has proved to be one of most influential pop culture influences of our time. The adventures of Captain Kirk, Spock, and the crew of the starship USS Enterprise formed the basis for four subsequent live-action television series, an animated television series, thirteen feature films, hundreds of novels, and countless pieces of merchandise.
This exhibition commemorates the fiftieth anniversary of the show's first season. The items on display here reflect various manifestations of the show's afterlife.
They are drawn from the Roland E. Bounds Science Fiction Collection and the Roland E. Bounds Science Fiction Paperback Book collection. Both collections contain numerous items related to Star Trek and other science fiction topics.
Additional information regarding the exhibition is available at the following link:
https://www.udel.edu/udaily/2016/october/star-trek-anniversary-exhibition/