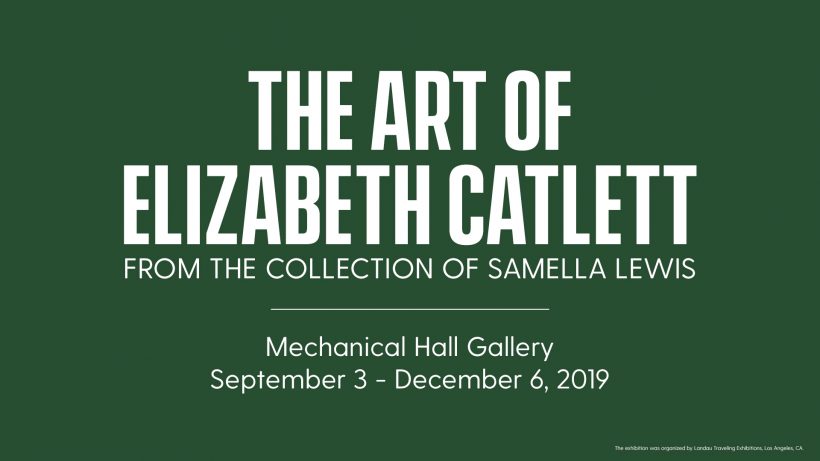 Elizabeth Catlett (1915-2012) is widely considered one of the most important African American artists of the 20th century. She enjoyed a prolific career spanning more than seven decades. Her politically charged works blend art and social consciousness, confronting disturbing injustices. Best known for her printmaking and sculpture, Catlett's powerful figures are grounded and stately, embodying a graceful nobility well poised to acknowledge the plight of the underserved while calling for action among the influential. Her activism inspired social change; her impact as a mentor, teacher, and change agent touched many. The granddaughter of enslaved workers, Catlett's life and art were fueled by that legacy and by a strong sense of responsibility to become the voice of those whose own voices are too often silenced: women, African Americans, Mexican laborers.
The exhibition comes from the collection of Dr. Samella Lewis (b. 1924), an artist, collector, historian and author who was Catlett's lifelong friend. In addition to celebrating Catlett's art, the exhibition includes examples of work by Catlett's husband, Mexican artist Francisco "Pancho" Mora (1922 - 2002) and by Samella Lewis.
The exhibition was organized by Landau Traveling Exhibitions, Los Angeles, CA.