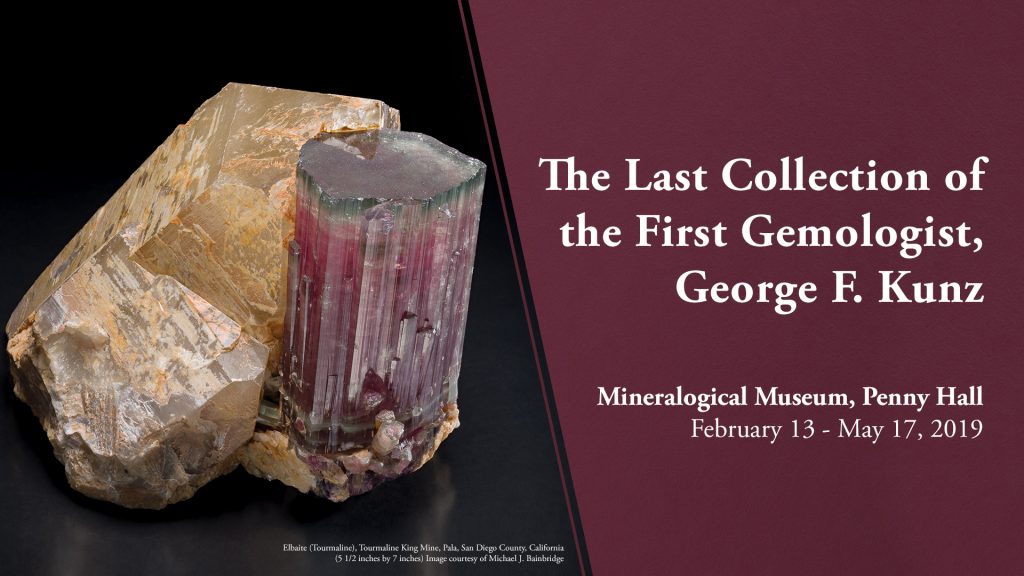 This continuing exhibition features mineral specimens and objects collected by George F. Kunz and purchased by Irénée du Pont prior to 1930. Kunz assembled some dozen collections, many of which were on display at various world fairs in the 19th century. They were then acquired by individuals who subsequently donated them to museums that today house some of the finest mineral collections in the United States.
Kunz, vice president of Tiffany & Co., was instrumental in the mining and marketing of newly discovered American gemstones in the early 20th century. California tourmaline, topaz and kunzite, Arkansas diamonds, and Texas topaz are prominent in his last collection, gifted by Irénée du Pont to the University of Delaware.
Natural pearls from New York are also shown in this exhibition. Although a pearl is not a mineral since it is organic, Kunz considered it to be the fifth gemstone. In 1857, a large pearl was found in Notch Brook, near Paterson, New Jersey, and the American pearl rush began. It spread to many other states—Wisconsin, Ohio, Texas, Arkansas and New York—leaving widespread destruction of streams and mussel populations.