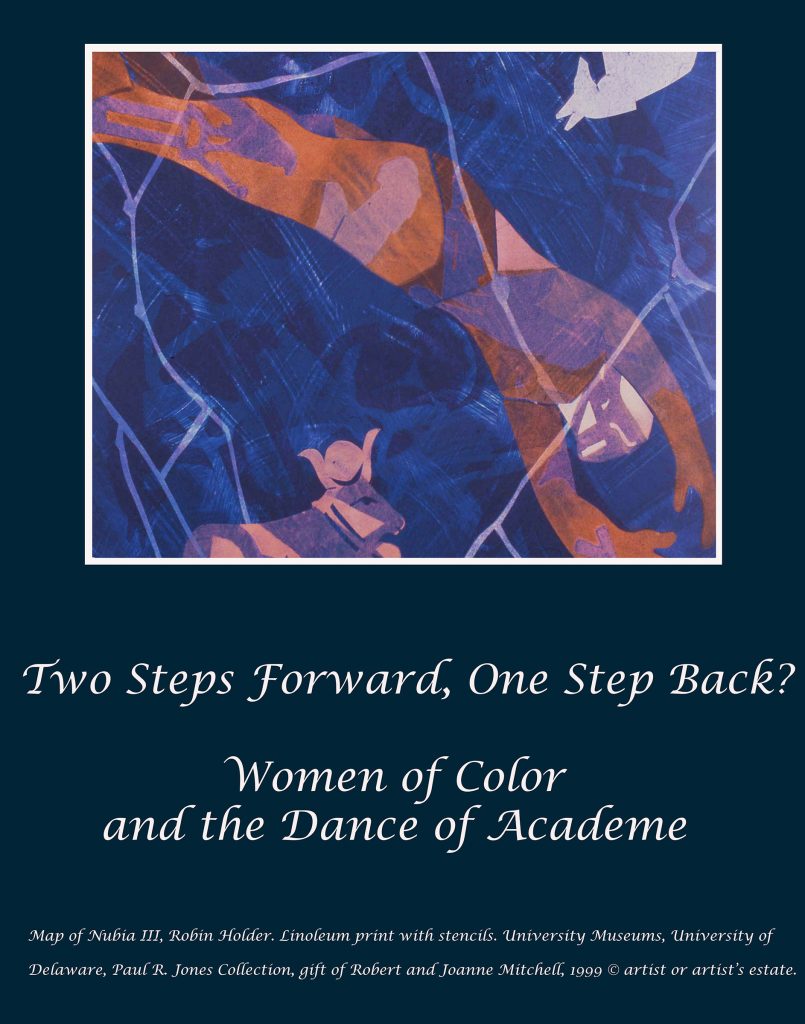 "What's next?" is the central question driving the UD-ADVANCE Institute's conference, "Women of Color in the Academy," on campus at Clayton Hall, April 29 – May 1. A national research conference co-chaired by Dr. Sharon L. Neal and Dr. Anne M. Boylan, the event features panels, poster sessions, and networking opportunities for women of color administrators, faculty, graduate and undergraduate students and their allies. It presents research findings on issues such as: recruitment, retention, promotion, advancement into administration, campus climate, and work-life balance. The video Living Thinkers: An Autobiography of Black Women in the Ivory Tower, directed by Dr. Roxana Walker-Canton, will be screened at the conference.
The Library is pleased to present this exhibition which complements the conference and highlights its extensive holdings on diversity in higher education. Journal literature pertaining to Black, Latina, Asian American and Native American women scholars is especially abundant.
Exhibition curated by Carol Rudisell.