Despite the press's growth and its national and international reputation, the press was almost shut down in 1995. The press had moved from reporting to the president to reporting to the provost when it began its partnership with Associated University Presses. In 1991, its reporting line changed again, to the vice provost for research. After this change, the vice provost for academic affairs ordered a review of the press. Although the resulting report concluded that the press's funding should be maintained, it expressed concerns about the quality and operation of the press. Based largely on this report, the vice provost for academic affairs accepted the Budget Review Council's recommendation to eliminate funding for the press, which would effectively close it.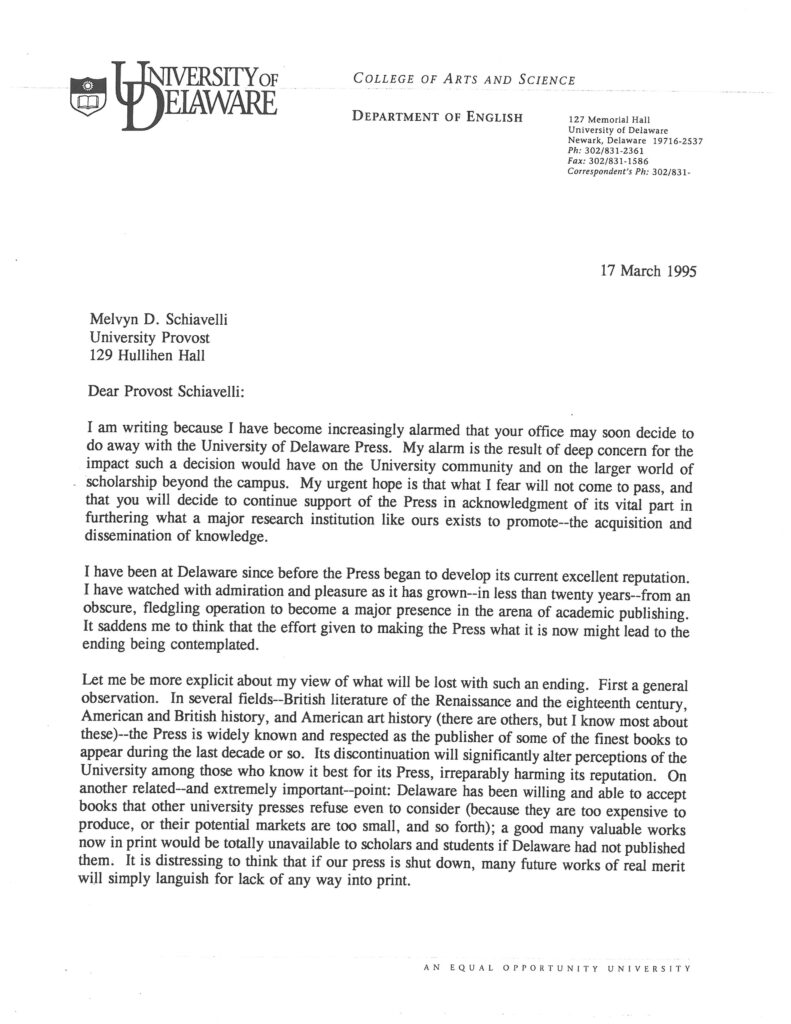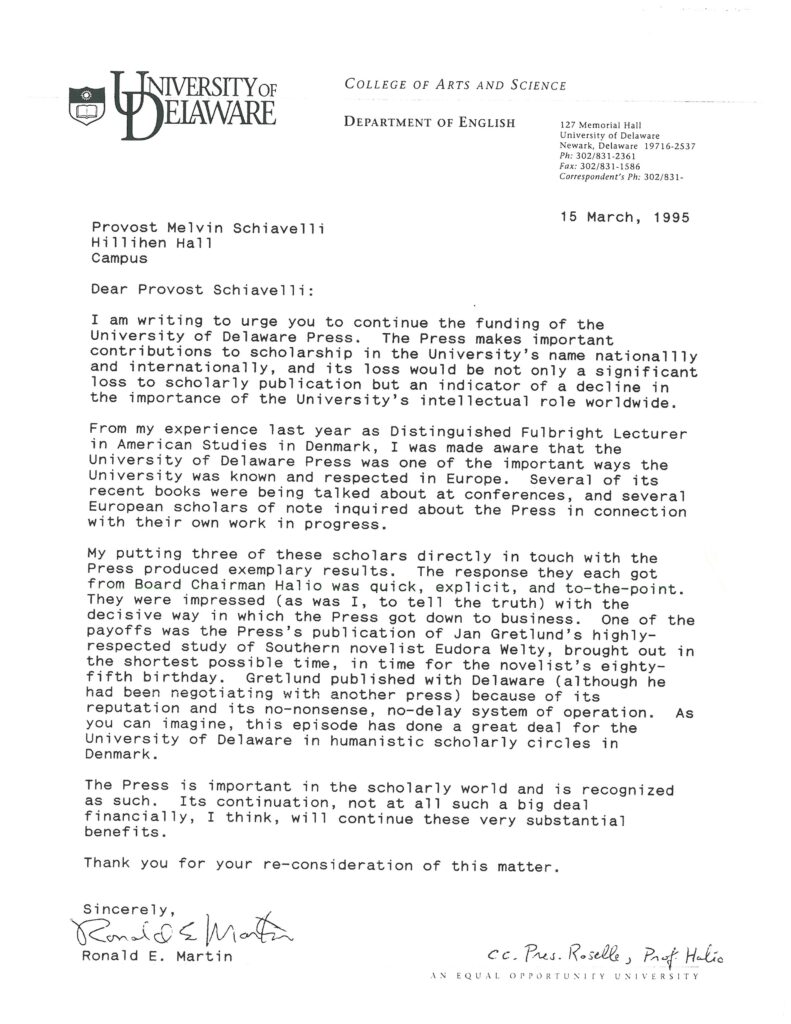 After a letter-writing campaign in which dozens of university faculty and scholars from across the country wrote to the provost to advocate for saving the press, and after the director of Associated University Presses Julien Yoseloff offered to cover the costs for operating the press, an anonymous donor swept in and saved the press. They paid an annual sum for the University of Delaware Press to operate, although with a reduced staff of a part-time secretary and no student assistants. This allowed the press to continue uninterrupted and publish at the same rate and level of quality as before.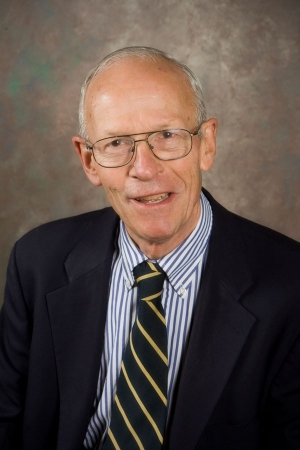 With the future of the press once again secured, editorial board chair Jay Halio retired from his chairmanship, and English professor Donald Mell was appointed to replace him. Mell would further strengthen the press's reputation in eighteenth-century studies, while overseeing major changes in press operations, such as the move to Morris Library.