Although they are often used in combination with etching, aquatint and drypoint are distinctive printmaking techniques.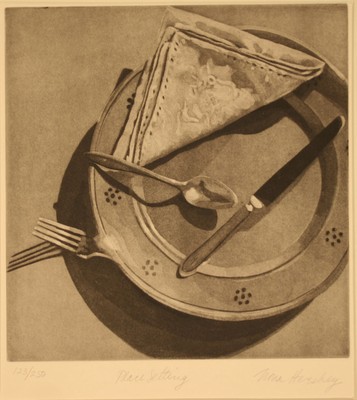 The aquatint process was invented by the printmaker Jan van de Velde IV in Amsterdam around 1650, although it was infrequently used until the late eighteenth century. Named for its ability to emulate ink or watercolor washes, aquatint can be used to produce tonal areas in a print.
In this print, Nona Hershey combined aquatint and etching in order to depict an intimate image of everyday objects. By varying the amount of time the metal etching plate remained in the acid bath during the aquatint process, Hershey produced a broad range of tones that convey the shadows as well as the distinct materials of the plate, napkin, and cutlery.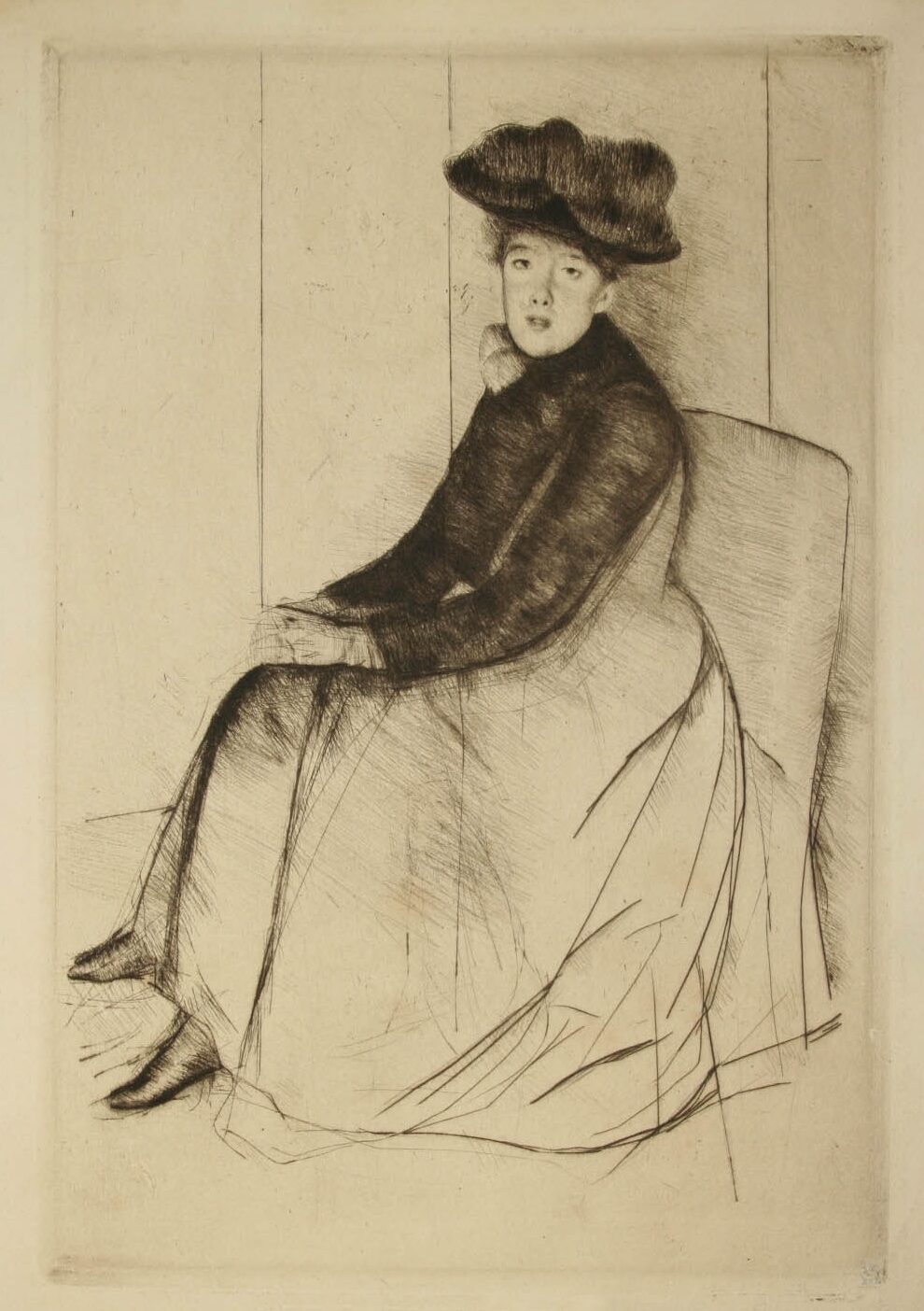 Drypoint is the simplest method for producing an intaglio print, but due to the fragility of the metal burr raised by the drypoint needle, only a small number of high quality impressions can be printed from each plate. This delicacy has made drypoint unappealing for some artists concerned with the profitability of printmaking, but others embraced the distinctive visual characteristics of the process.
The Impressionist artist Mary Cassatt experimented with a variety of print techniques in an attempt to achieve particular effects. Reflection is part of a series of twelve drypoint prints in which Cassatt primarily illustrated her favorite subject – the domestic lives of women and children. The rich drypoint lines enabled her to highlight the texture of the seated figure's hat and stylish clothing.