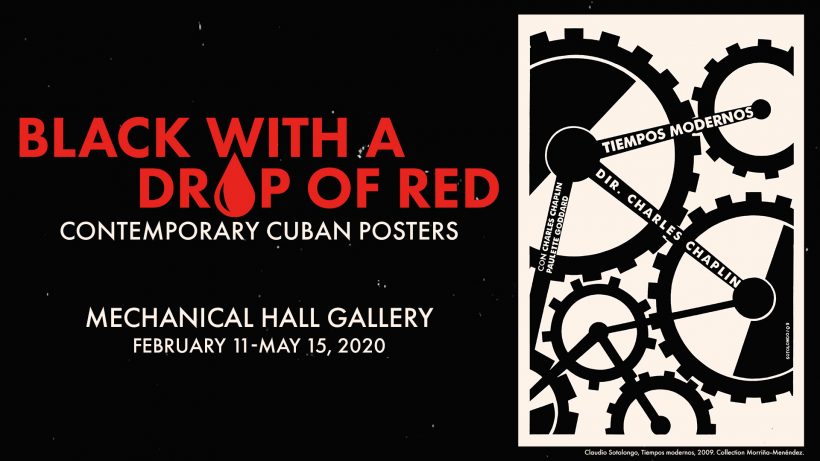 In contemporary Cuba, posters are a major part of visual culture. Following the Cuban Revolution of 1959, poster designers experimented with visual vocabulary in order to articulate a complex visual language. In contrast with poster art produced in other countries, Cuban posters embrace an aesthetic that emphasizes the power of distilled imagery to convey the essence of an entire film or cultural event.
Whether promoting a film, honoring a cultural hero or announcing an event, the posters in this exhibition illustrate the visual persuasiveness of the genre and the vibrancy of contemporary Cuba. Using silkscreen-printing techniques, the designers demonstrate the continued allure and influence of poster art in contemporary Cuban design.
The four overarching themes of the exhibition are posters that reflect on the nature of life in an "underdeveloped" country; posters that depict iconic aspects of Cuban culture; posters that address the confluence of diverse culture practices and struggles for equal rights for all Cubans; and posters created by Cuban artists for films from the United States.
Claudio Sotolongo, designer and professor in the Department of Art History at the University of Havana, selected the posters on view.