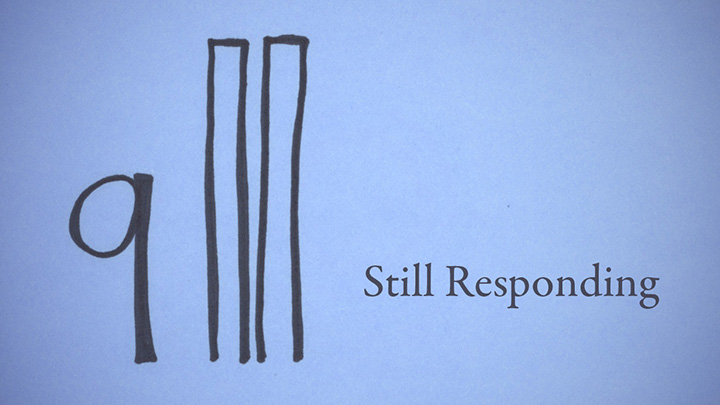 Presented by Special Collections at the UD Library, Museums and Press, this exhibition displays the creative outpourings of authors, artists, playwrights, poets, Delawareans, and UD students in response to the national tragedy of September 11th, 2001. The exhibition reveals the variety of ways that art, literature, record-keeping, and personal remembrances offered emotional and inspirational outlets during a time of national mourning.
Exhibition curated by Dustin Frohlich and Rebecca Johnson Melvin. Exhibition installation assistance by Brynn Chieffo. Graphic design elements by Jaynell Keely, adapted from artist submissions to the Blue Sky Project.
Much of the descriptive text in this exhibition is quoted directly from the dust jackets, colophons, and publisher's descriptions of each work. Some of the text has been modified for clarity.