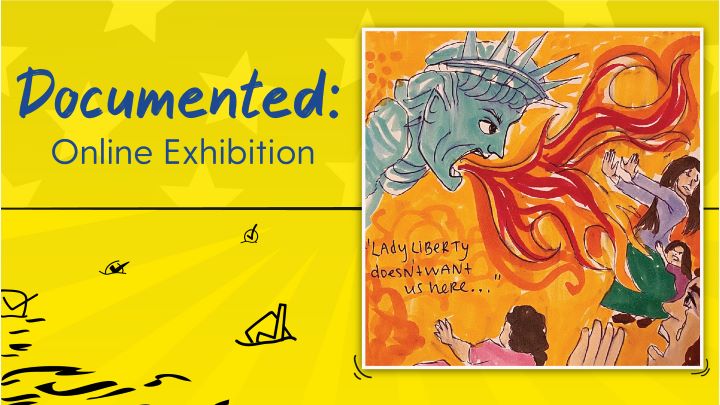 This exhibition showcases artwork and writing by UD students in response to the Fall 2020 First Year Common Reader, Dear America: Notes of an Undocumented Citizen, by Jose Antonio Vargas. In their work, students engage with topics Vargas discusses in Dear America. They raise questions about the contradictions between American ideals and the reality of racism, sexism, mistreatment of immigrants, and other issues of systemic injustice. They explore themes of loneliness, identity, and belonging. And finally, they grapple with what it means to engage in activism and work toward solutions for large-scale problems.
Students created these digital reflections after completing Documented: A Virtual Introduction to the Library and Museums, a program themed around the Common Reader. Their work is informed by interactions with primary sources, artwork, and films related to Dear America, as well as their experience using library resources for research on a social issue of importance to them. When students submitted their work, they elected to have it included in this exhibition and chose whether to have the work attributed with their full name or their first name only.
This exhibition was curated by Lauren Wallis, Yuqiao Cao, and Grace Adeneye. Design assistance was provided by Dustin Frohlich and Kris Raser.