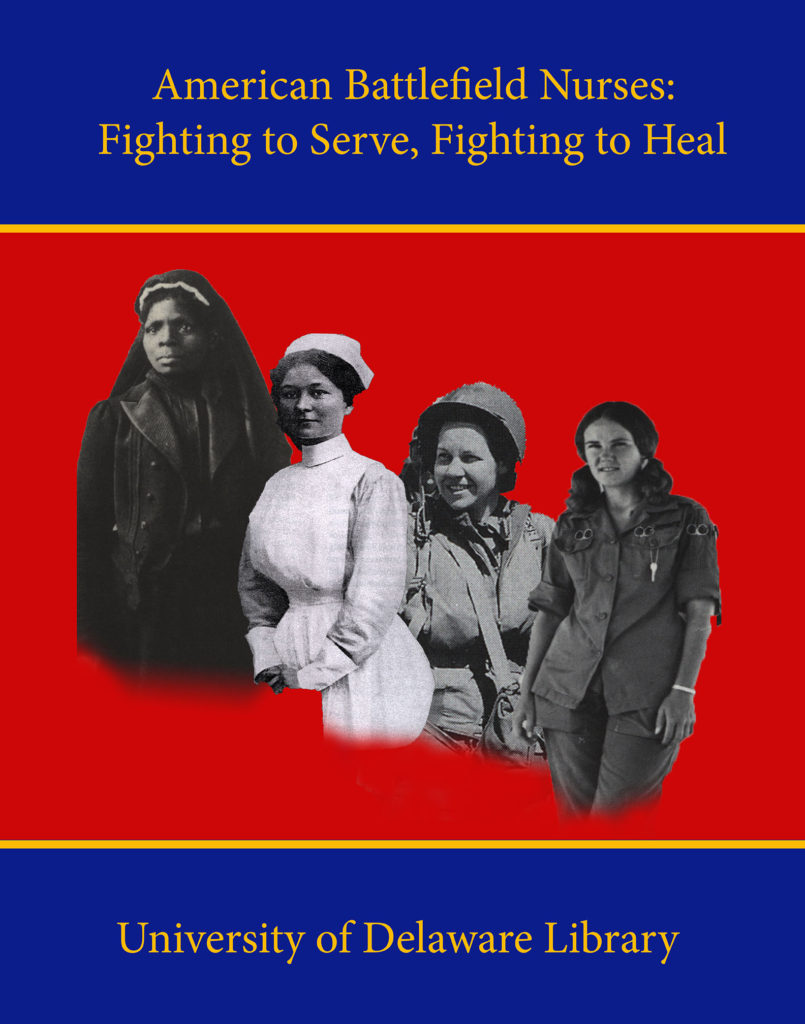 This exhibition highlights the American military nurses who served in the Civil War, both World Wars and the Vietnam conflict. It also attempts to illustrate the emotional and physical price these women paid for endeavoring to preserve life in an atmosphere of pain and destruction. In spite of the devastating atmosphere of war, many of these nurses affirmed that their wartime service was the most rewarding experience of their lives.
Most of the materials on display are drawn from the circulating collection of Morris Library, and include both books and films. The exhibition was curated by Jan Wright, library assistant in the Access Services Department of the UD Library.
Curated by Jan Wright.