Despite her strong association with the Black community in Wilmington, Pauline Young also spent considerable time in spaces where she was in the minority due to her race. While she faced many challenges in those spaces, she also managed to leave an undeniable and influential mark on them in turn.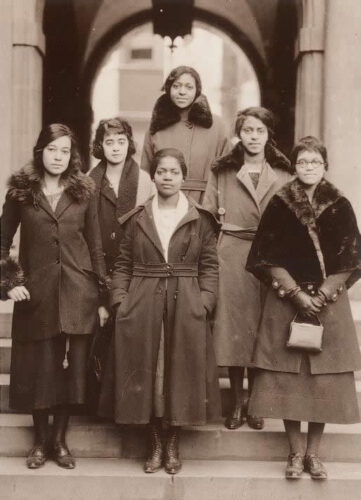 The University of Pennsylvania may have accepted Black students when Pauline Young enrolled in 1917, but the Black population at the school was still incredibly small. Many locales on and off campus did not allow Black patrons, adding to the unwelcoming environment. Black students offered support to each other by banding together on their own. One such example was the founding of the Gamma chapter of the Delta Sigma Theta sorority. Pauline Young founded this chapter with four other women, including Sadie Tanner Mossell (later Alexander), who would be one of the first Black women in the United States to obtain a Ph.D. and the first Black woman to be admitted to the Pennsylvania Bar. The sorority would provide a feeling of community for current and future students, helping them to better weather the challenges of isolation and prejudice around them.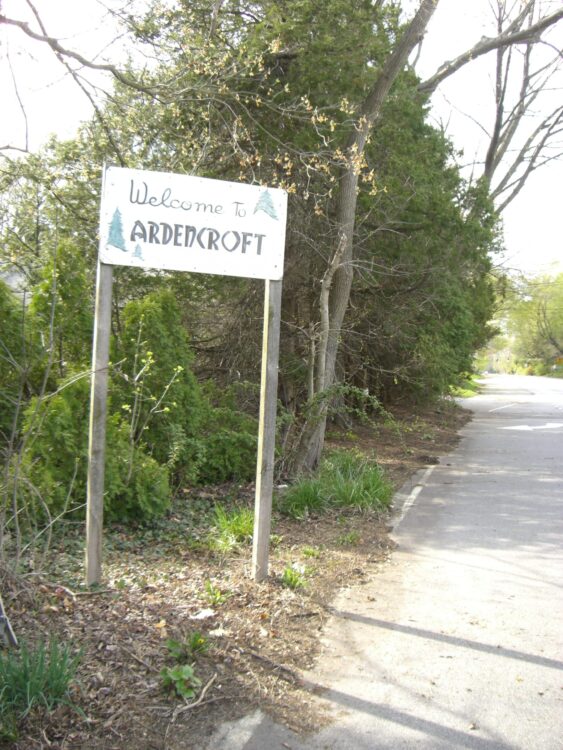 In 1950, the community of Ardencroft, located less than ten miles from downtown Wilmington, was founded. In the same vein as sister communities Arden (founded 1900) and Ardentown (founded 1922), Ardencroft was conceived as a single tax utopian village. In contrast to its predecessors, Ardencroft set out to be racially inclusive at its inception, with its founders actively encouraging non-white households to settle there. This initiative sparked some controversy and brought prejudices to the forefront. One Black family had to campaign for their child to be allowed to go to school within Ardencroft's school district, and residents from the other Arden communities voiced hesitation about allowing Black neighbors into community center buildings. Nevertheless, in 1952, Pauline Young took up residence in Ardencroft, referring to her new house as "The Cottage." She became an active community member and stayed in Ardencroft until her death.