During the Great War, African American suffragists generally put aside their qualms about war and militarism. They believed that demonstrations of loyalty and patriotic service to the nation would bring post-war gains for all African Americans. With men in the Army, women volunteered to staff Hostess Houses at segregated camps. In doing so, as Alice Dunbar-Nelson put it, they "put great-heartedness and pure patriotism above the ancient creed of racial antagonism."
YMCA War Work Council, Washington District. "Colored YMCA Tent Camp, Camp Humphreys, Va." (postcard,) circa 1917. Gregory C. Wilson collection of African-American postcards and trade cards.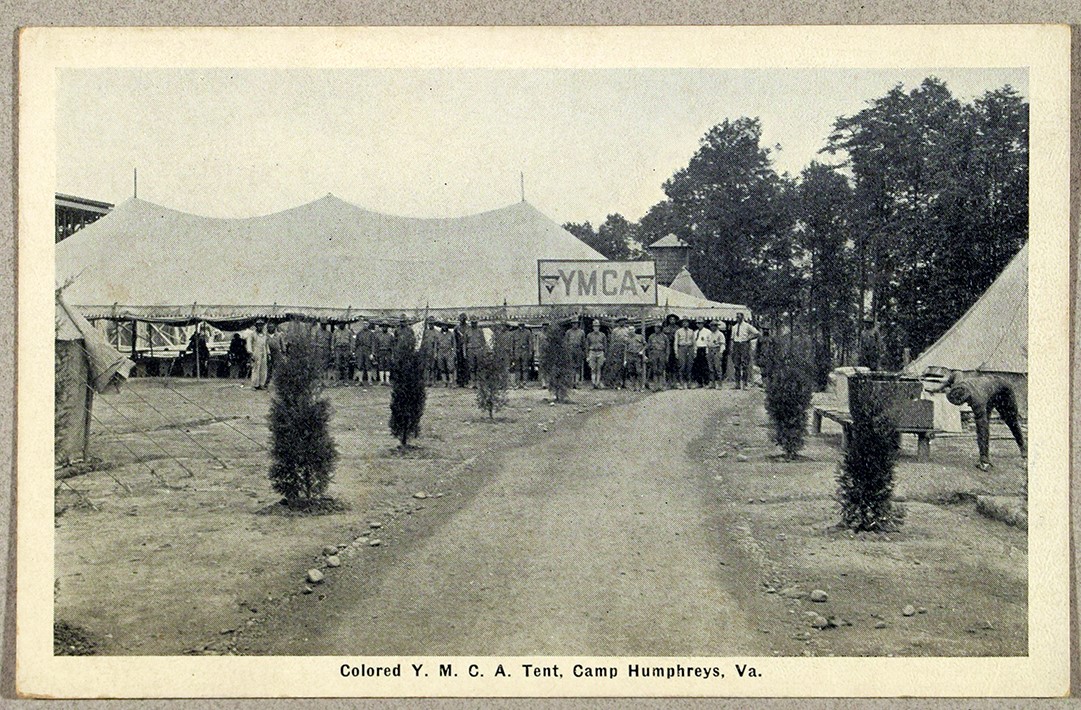 Members of Wilmington's Equal Suffrage Study Club, founded by Emma Gibson Sykes, Alice Dunbar-Nelson, Blanche W. Stubbs and other African American suffragists in 1914, gave time to war work through their clubs, churches, and associations. Alice Dunbar-Nelson chronicled such activities in "Negro Women in War Work," a chapter she wrote for Emmett J. Scott's Official History of the American Negro in the World War. She also traveled the South as a field representative of the Women's Committee of the Council of National Defense, formed in 1917 to mobilize civilian and industrial support for the Great War. Special Assistant for Negro Affairs to the Secretary of War and the highest-ranking African American in the Woodrow Wilson administration, Emmett Scott visited Wilmington in 1918 to review a large patriotic parade that Dunbar-Nelson and the staff of Howard High School organized.
Emmett J. (Emmett Jay) Scott (1873-1957). Scott's Official History of the American Negro in The World War. [Washington, D.C.], copyright Emmett J. Scott, 1919. Inscribed by the author to Alice Dunbar-Nelson, August 9, 1919; from the library of Pauline A. Young with her bookplate.